Millicent Hodson is an artist who combines dance and drawing to explore human movement and its motivation.

With scenic consultant and art historian, Kenneth Archer, she creates and reconstructs ballets, using drawing to generate new choreography or to turn historical documents into a score from which she teaches dancers. Hodson and Archer are internationally renowned for their reconstructions of historic ballets from the 20th Century repertoire, and their works have been staged by many of the world's leading ballet companies.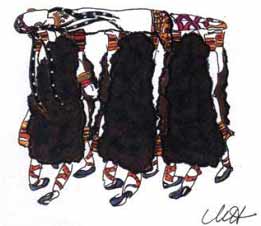 Hodson's dance scores for Le Sacre du Printemps and Jeux have been published by The Pendragon Press, New York, (1996 and 2002). She exhibited solo at Gallery K in 1996 and 2000 and exhibits in its group shows.
Rite of Spring at the Mariinsky Diary