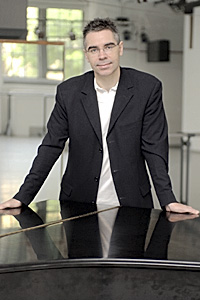 Simon Morrison is Assistant Professor of Music at Princeton University, where he teaches courses on modernity. He is the author of Russian Opera and the Symbolist Movement (University of California Press, 2002), articles on Ravel, Rimsky-Korsakov, Prokofiev, Scriabin, Shostakovich, and several essay-reviews.

He writes on occasion for the Arts & Leisure section of The New York Times.

In 2002 he was a guest lecturer at the Institute Pro Arte in St. Petersburg, Russia; this past year, he has been conducting archival research in Moscow.

He is currently writing a collection of essays on the ontology of ballet, and has just begun a monograph entitled Prokofiev: The Soviet Years for Oxford University Press.